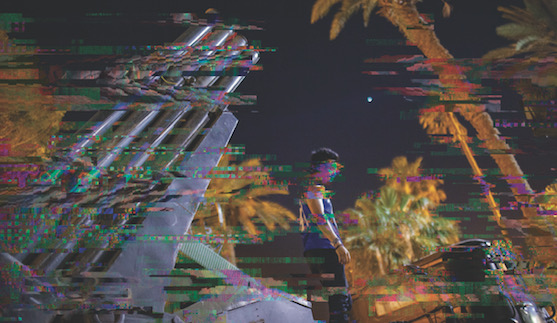 21.10.19
Envisioning sustainable security – The evolving story of Science and Technology in the context of disarmament
By Elizabeth Minor
In his Agenda for Disarmament: Securing our Common Future, presented in 2018, the UN Secretary-General underlined the 'need to establish a clear and credible vision for sustainable security'. He stressed that our concept of security must ensure the protection of the State, as well as human populations and support multilateral security institutions, based on the rule of law and international norms. Our conception of disarmament, he argued, must evolve accordingly: in order to realise an improvement in the international security environment, it will be necessary for the international community to challenge the fallacy that security can be found only through the strength of arms, to devalue the role of military options in seeking security, and revalue the role of political dialogue and negotiations for disarmament and arms control.
This begs the question which security practices and technologies are, or might be rendered, sustainable. For Crawford (2014), 'a progressive notion of sustainable security should seek to politicise the values and moral choices upon which security decisions are premised [and] open up debate and dialogue about our conceptions of security, the practices to which they give rise and their social implications'. He invites 'close attention to the implications of current (and past) security endeavours for future security practices and the wider social forces that shape tomorrow's insecurities'. The renewed interest, in recent years, in the role science and technology (S&T) in the context of international security and disarmament (A/RES/72/28; A/RES/ 73/32) provide an opportunity to do just that.
In the framework of its research project on 'Science, Technology and Weaponization' (August 2017 – May 2019), Article 36 investigated what objectives and values new weapon technologies and novel military applications of S&T are meant to realise, how they impact multilateral disarmament goals and what, if anything, disarmament policy-makers can and should do about this. The final project report, "Envisioning sustainable security: The evolving story of Science and Technology (S&T) in the context of disarmament", analyses UN resolutions, reports and statements on S&T in the context of disarmament and critically examines prevailing beliefs and attitudes about the role of S&T development in producing security, the framing of problems to be addressed and proposed visions of the future.
The report finds that the dominant narrative about S&T currently being spun in the context of disarmament suffers from some weaknesses and blind spots:
It tends to mask diverse and competing understandings of the roles played by new weapons and novel military applications of S&T in attaining security and disarmament objectives.
It fails to engage earnestly with the drivers of the accelerating pace of S&T developments relevant to disarmament and understates the political importance of the ethical questioning of weapons development.
It tends to portray the process of innovation as an inescapable, ungovernable force, in effect disempowering stakeholders in weapons control and limiting the scope for meaningful political action in favour of disarmament.
To make substantive progress in disarmament, the report calls for greater attention to the evolving narrative and invites stakeholders to reflexively examine how the narrative under development impacts their capacity for political action. The report encourages them to envision a technological future that accords with the ideals articulated in Agenda 2030 for Sustainable Development, the Universal Declaration of Human Rights and the UN Secretary-General's Agenda for Disarmament, and to collectively explore ways and means to make that future a reality through shared practice.
With a view to informing these deliberations, the report sets out a series of questions, including:
What goals, interests and values are being served by new weapon and military applications of S&T? Whose goals, interested and values are these?
What are the benefits that advances of S&T should produce for disarmament?
On what grounds should a development in S&T be deemed a challenge or a threat to international security or disarmament?
What are the prospects and means for understanding the implications of S&T in the context of disarmament? What objective should technology assessment or review serve in the context of disarmament?
What constitutes responsible innovation in S&T from the perspective of disarmament? How, concretely, can applications that support disarmament be promoted?
What conceptions of security and visions about the role of technologies in organized violence are likely to promote S&T developments that support disarmament and accelerate its pace?
Download the report

Envisioning Sustainable Security: The evolving story of Science and Technology in the context of disarmament
Report
July 2019
Download the bulletins
The report builds on preliminary observations published in 2017, and includes five bulletins on the disarmament implications of developments in S&T in specific issues-areas, which can also be downloaded separately:
Aimed mainly at participants in disarmament policy fora, including the Convention on Certain Conventional Weapons (CCW), each bulletin provides a concise overview of the current state of play, adverse effects and risks, and proposals for governance and regulation.
Original cover photograph: Michael Christopher Brown. Design: bb-studio.co.uk